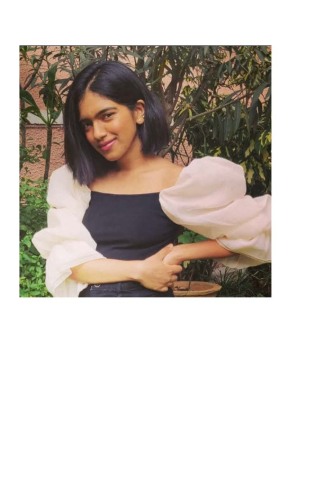 Samyuktha Sam is a multi-disciplinary designer and researcher from Bangalore, India. She studied graphic design and during her undergrad was in a pursuit to see how she can contribute to designing health and well-being systems for the world.

She got to do just this, before joining the MADE program, at a behavioral science and public health company based in New Jersey where she got to work on projects that involved creating better access to adolescent sexual and reproductive health services in Ghana to making sure mothers and children fleeing the war in Ukraine found respite in Poland.

She is currently interested in bio-materials and ecological systems.