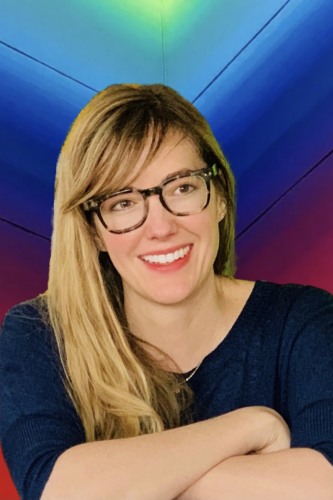 Beth Altringer Eagle
MADE Executive Director, Brown Professor of the Practice, RISD Faculty Associate
Dr. Beth Altringer Eagle is the Executive Director of the MADE Program, a Professor of Practice at Brown University's School of Engineering (SoE) and Faculty Associate of the Rhode Island School of Design (RISD). Prior to joining the MADE Program, Altringer was faculty at Harvard's School of Engineering, where she helped rapidly expand design and entrepreneurship initiatives during a period of 4x growth in student demand, ran the Design Lab, co-designed the joint SEAS + HBS MSMBA program to train future technical leaders, and founded the Desirability Lab.
Her design and research practice focuses on designing experiences and technologies that go beyond making life easy, believing that convenience by itself is a dull goal for life. She is interested in design and technology that augments human learning and our capacity to experience regular moments of creativity, meaning and social joy. To that end, she is working on creating a new creative fellowship to honor people whose work helps us all 'see and think differently'. An architect by training, Altringer later specialized in designing digital and physical products and environments for specific emotions. Her design firm's past clients include: Gucci, Piaggio, Uber, Diageo, Disney, Swarovski, and more. In 2011, she co-developed the 2025 strategy for Kering (conglomerate that owns Gucci, Saint Laurent, McQueen, etc), which helped Kering become one of the 10 most sustainable companies worldwide In 2015, Altringer was on the team that invented Piaggio's award winning friendly Gita cargo robot. In 2019, she launched the Chef League iOS app, the first interactive product to help people learn to intuitively think and experiment with their sense of taste like expert chefs.
Current Interests: Altringer is currently interested in conversations about: a) design for the senses, b) novel approaches to sensory and emotional design training, c) design for a broader set of human values than usability, d) new business models for creative fields, and e) creativity as a process for managing psychological states.