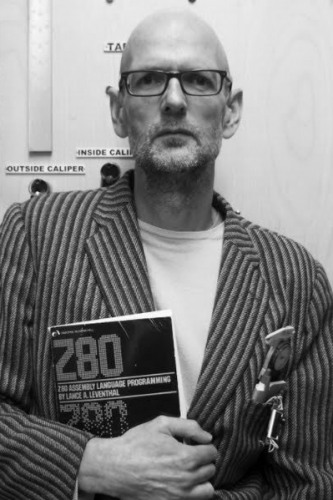 Andy Law
Industrial Design
Andy Law is an Associate Professor at the Rhode Island School of Design, where he works with graduate and undergraduate students in two long-running studios:
Urban Interactions: Improving the accessibility (diversity and inclusion) of the Civic Innovation process through the development of teachable Community Autobiographical Engagement approaches.
Disruptive Devices: Working with shared electronic projects, highlighting the collective, networked, reproductive nature of the creative design process by generating and exhibiting multiple derived digital/physical objects.
Recently Andy was the RISD ID Department's Graduate Program Director, Sub Head of Curriculum and a Davis Fellow for Reflective Teaching, but right now he's on Sabbatical. Previously he has worked as the Award Leader of Product Design at Edinburgh College of Art and as an Interaction Researcher at Goldsmiths, University of London, the Royal College of Art, IDII Ivrea IT and Digit London. Andy spent his first ten working years designing office furniture in Leeds and Milan.
Andy's recent professional work has included being the Faculty in Residence at the Autodesk BUILD Space in Boston, projects with Shaper Tools and LG North America and acting as a City of Providence, Open Providence Commissioner for Transparency and Accountability. He established, directed and finally entrusted the Scottish Orkney Island-based residency charity the Erlend Williamson Artist Fellowship to the Pier Arts Center.